TSM a brief introduction
Townsville Sheet Metal or TSM as we are known was established in 1990. We are a locally owned company and proud supporter of the local industry.

Townsville Sheet Metal is a privately owned Australian manufacturing company. Our core business is focused on the manufacturing of high quality sheet metal products, by using the latest technology and state of the art equipment.
At TSM we can design and manufacture your required product or idea from any material including stainless steel, aluminium, copper, galvanised steel, mild steel and colorbond.
We specialise in sheet metal fabrication using state of the art CNC machinery for superior precision, maximum repeatability and fast turn around times.
Servicing a broad range of industries with sheet metal work, medium and heavy fabrication, 3D design, commercial kitchens, a repair and maintenance service, plus we have experienced, qualified professional trade people backed up with state of the art equipment to manufacture to your requirements consistently time after time.
We enjoy working closely with our clients and ensure our service exceeds expectations. This has resulted in TSM being considered by many as an extension of their own operation, a business partner not just another supplier.
Our Mission
At TSM we strive to achieve manufacturing excellence through innovation, technology, continual process improvements, safety and development of our people and in creating mutually beneficial long term business partnerships.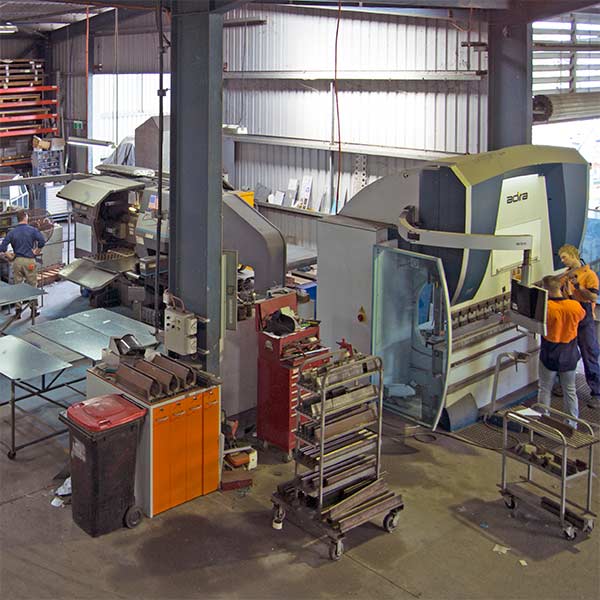 Industry sectors we commonly service
Electrical engineering
Industrial processing
Mining
Catering
Hospitality
Food processing
Hospital, Medical & Aged Care
Government Agencies
General Engineering
Marine
Architectural
Sugar Refinement & Processing